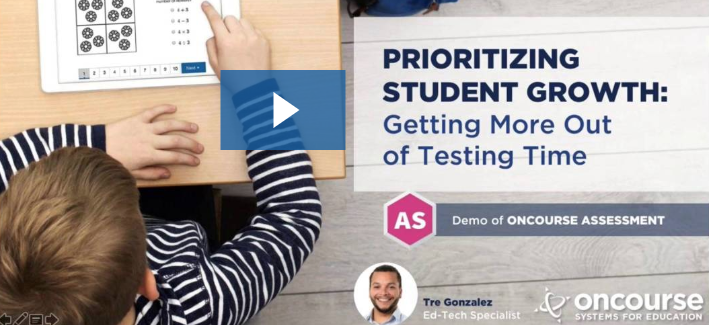 ONCOURSE ASSESSMENT:
More Student Growth in Less Testing Time!


Digital assessment is supposed to improve the speed, ease, and accuracy of monitoring student learning. However, if the process is too cumbersome, the content is not properly aligned to curriculum and content standards, or teachers fail to get actionable data quickly, digital assessments can stop short of making a real instructional impact.
Learn how OnCourse Assessment can solve these issues, and support effective student growth practices.
Get your webinar link:
Save
Save
Save
Save
Save
Save
Save
Save
Save
Save
Save
Save
Save
Save
Save
Save
Save
Save
Save
Save